Hanover County is broken up into western Hanover, eastern Hanover, and the Town of Ashland. Hanover, like many counties, is made up of many unincorporated towns; these include Mechanicsville and Studley in the eastern portion and Beaverdam, Montpelier, and Doswell on the western side.
The Vibe
Over the years Hanover has become a hodgepodge of old and new. This area holds tight to its historical past which can be seen clearly within its many antique shops and farms. Don't mistake Hanover for being all backwoods country, though. It is actually quite the opposite with three major routes that wind their way up to Maine and down to Florida. Along Route 1, 301, and 360 you will find an abundance of grocery stores, restaurants, shops, and gas stations.
Shopping
You won't find any mega-malls in Hanover. Shopping here is reserved for southern specialties like Bass Pro Shops and GreenTop as well as adorable boutique style shops such as Bell Cottage and Thrill of the Hunt. If you have any interest in antiques, Hanover County is your haven. One great thing about a lot of these antique shops is that they don't just have your grandmother's wing back chair, they have your grandmother's wing back chair up-cycled and looking ready to place into your home.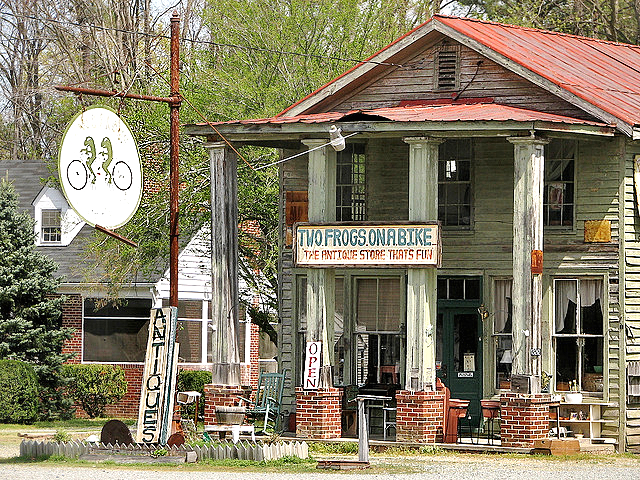 Two Frog son a Bike Antique Shop
Entertainment
As Richmond Magazine so perfectly stated, "Ashland Coffee and Tea is the area's answer to Nashville's Bluebird Cafe." Quaint and adorable, Ashland Coffee and Tea has a songwriters showdown that brings in weekly contestants. Hanover County is deeply rooted in American history, and much of its entertainment is stemmed from that. Scotchtown, the famous home of Patrick Henry, has become a center for entertainment. Restored to its appearance during Patrick Henry's life, the house is now home to tours, festivals, and private events. Travel to the Hanover Tavern where you can tour through 250 years of history in its 27 rooms, watch a theatre performance, and eat a fantastic dinner, all under one roof.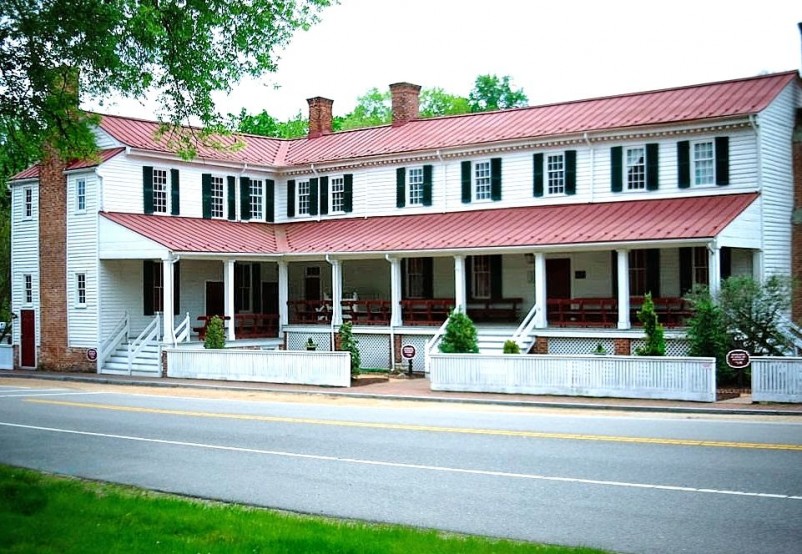 The Hanover Tavern
Recreation
Hanover is home to many recreational activities thanks to its abundance of land.  Home to one of the world's top-ten fastest, tallest, and longest steel rollercoasters, Kings Dominion is a thrill-seekers dream. The park consists of 400 acres containing 60 rides, a water park, 15 roller coasters, and a huge kids' zone.  Aside from the award winning theme park, Hanover has 1,500 acres of parkland for an abundance of recreational activities. One of the most notable parks is Pole Green Park. This park is 217 acres of pure enjoyment with a skate park, equestrian center, playing fields, volleyball courts, and wooded trails.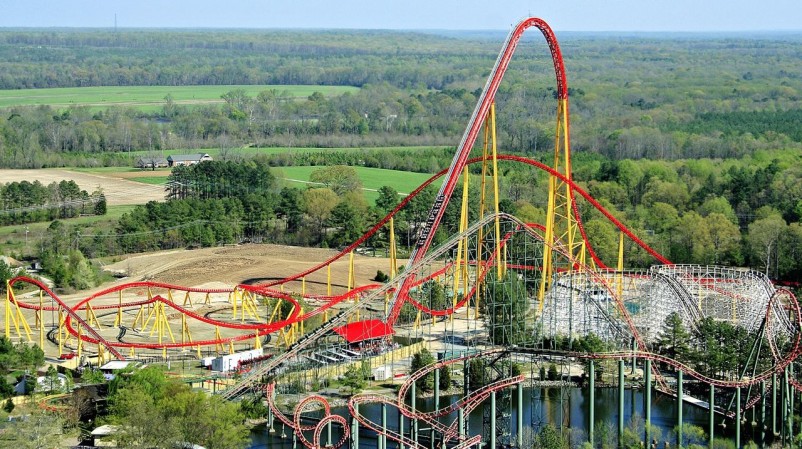 Kings Dominion – Intimidator 305 Roller Coaster
Education
One of the things Hanover can take pride in is its education. Hanover has 4 public high schools and 2 specialty high schools. Some of its many awards obtained by Hanover County include:
First school district in Virginia to receive the U.S. Senate Productivity Award for Continuing Excellence
Named one of the Top 100 Communities in America for Music Education.
Only district of its size or larger in which all schools are accredited by the regional agency.
83% of Hanover County students go on to attend a 2 or 4 year college.
Of Note
Hanover county is home to Randolph-Macon College. Randolph-Macon was moved from Boydton, Virginia to Ashland  in 1868. Originally an all-boys school, Randolph-Macon is home to 1,300 men and women. RMC was catapulted into the national spotlight recently over two professors running against each other for the congressional seat of the 7th district of Virginia.